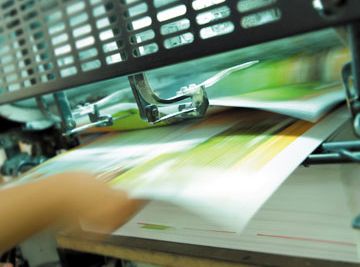 We utilize the most current technology in our industry. Our state-of-the-art equipment allows us to provide our clients with high-quality products faster and less-expensively than our competition.
We realize that most people could care less about what models of equipment we use. (Ryobi- if you're interested) Still, we can't help being proud of our toys. Once you see how great they make you look, we hope you'll be proud of them, too.
We print on a variety of sheet sizes from one color to six colors. For more specific information on our press capabilities please don't hesitate to contact us!
You can reach Adrian at adrian@johnsonspress.com or
Marc at marc@johnsonspress.com or if you prefer 817-927-1819.
Presses
662 PFH Ryobi - 2 Color Perfector
526 Ryobi - 6 Color
3404 DI Ryobi - 4 Color
3302 Ryobi - 2 Color
3302 Ryobi - 2 Color
3200 Ryobi - 1 Color
3200 Ryobi - 1 Color
Halm - Jet Press - 2 Color Perfector
BINDERY
Baum 17 1/2 x 22 1/2 Folder
Polar 115 45" Cutter
Lawson Pacemaker II 42 x 42 cutter
Challenge Cutter 30 x 30
Bostitch Saddle Stitch
Challenge EH3A Drill
Sergeant Shrink Wrap Machine
GBC Binder
Duplo System 4000 Dynamic Booklet Maker
MBO Folder
Digital Presses
HP Laserjet 3000 (3)
Heidelberg Digimaster 9110
Kodak Digimaster 9150
Canon Image Press C7010VP
Canon Image Press C7011VP
OCE Vario Print 4120